We are dedicated to increasing awareness, community, tradition, and contributions to Epiphany Prep Charter through alumni relations,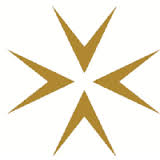 communications, development, and special events. Epiphany Prep is a single nonprofit public benefit corporation, operating this public charter school within San Diego Unified School District (SDUSD) and opening a second school in 2016 in Escondido, CA, separately authorized by Escondido Union School District (EUSD).
Advancement works hand-in-hand with the San Diego and Escondido community, striving to complement the successes and accomplishments of students, teachers, staff, and alumni that make Epiphany Prep a community trusted partner.
Our Development Team facilitates securing donations from individuals, corporations, and foundations.