Epiphany Prep expects all employees to come to Epiphany Prep with:
A passion for accelerating the academic achievement of marginalized students;

A very strong desire to orient his/herself about Epiphany Prep and its mission, vision, high expectations, philosophies, values, design principals, goals, objectives and learning pillars;

A great work ethic and the understanding that s/he must be a positive role model; and

A solid commitment to maintaining a healthy school culture, an instructional and technological program conducive to student achievement and professional growth, and an environment of collaboration and responsiveness to other staff, students and families.
We have designed a compensation and career framework as a system to support our teaching, counseling, support staff and site leaders to empower their professional journeys. Our principles of such a design are grounded in: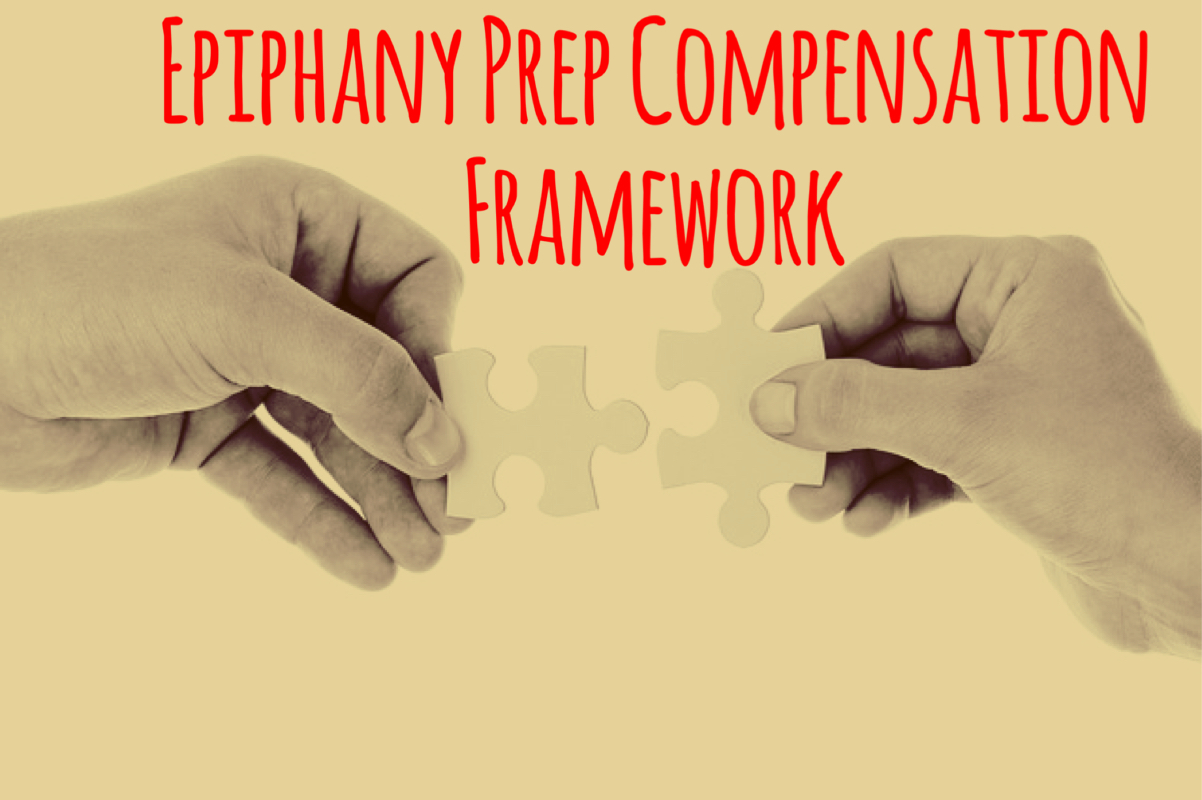 1. A compensation system that values professional learning.
2. A compensation system all full time employees understand as a foundation of our organizational goals.
3. A compensation system that attracts and retains, with real incentives, effective and distinguished employees.
4. A compensation system that allows effective/distinguished employees to increase earnings substantially without leaving the classroom.
5. A compensation
Discover our approach: